As the product's name suggests, Nucleus thrives as the central SCADA hub for designing, developing and installing industrial control systems. With over 20 years of reliable and continuous service in both small- and medium-scale SCADA system projects, the Nucleus team has now enhanced the software platform with new and groundbreaking features that streamline every step of the design and development process.
Nucleus is being used by integrators across a range of industries. Nucleus offers groundbreaking features not normally found in industrial control systems. The modular systems are easily configurable to help streamline the development process. 
Nucleus can function for complex projects for a variety of industrial applications, including: Water and Wastewater Management, Manufacturing, Infrastructure Control Systems, Transportation, Utility and Power, Food & Beverage, and Facility Systems.
Among Nucleus' numerous key product features and benefits:
• Free Development-Only Licensing, Support & Upgrades
• Advanced Simulation Feature for Testing
• Playback to screen of all historical events
• Central Storage DB enables industry leading speed
• RDBMS (Relational) Databases for configuration & Operational Data storage
• Screen Annotations & Advanced Alarm Features
• Flexible pricing models customized for clients
• Display Creator assigns I/O to build graphical icons
At Nucleus, our goal is to deliver a user-friendly product with industry-disrupting tools that simplify the development of even the most complex control system projects.
Nucleus Overview
The core of Nucleus is the Developer, the application that allows users to start developing and designing a SCADA project within minutes. The Developer comes loaded with a multitude of intuitive tools, organized in a user-friendly drop-down menu, to allow users full creative control in how they wish to define and configure a project.
The Nucleus product comes loaded with the Communications builder to define and test connections, Display Creator to develop HMI screens, HMI Station to run the SCADA software inside a development environment, and Simulator to test the system.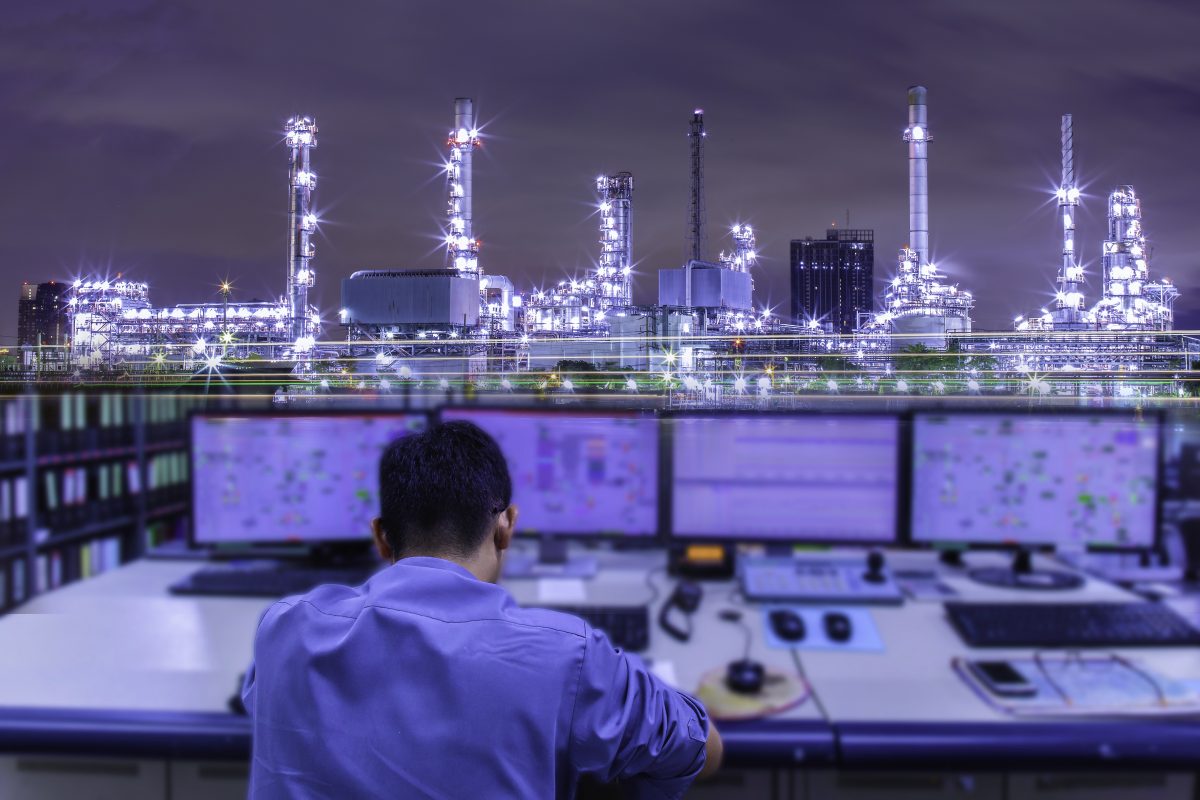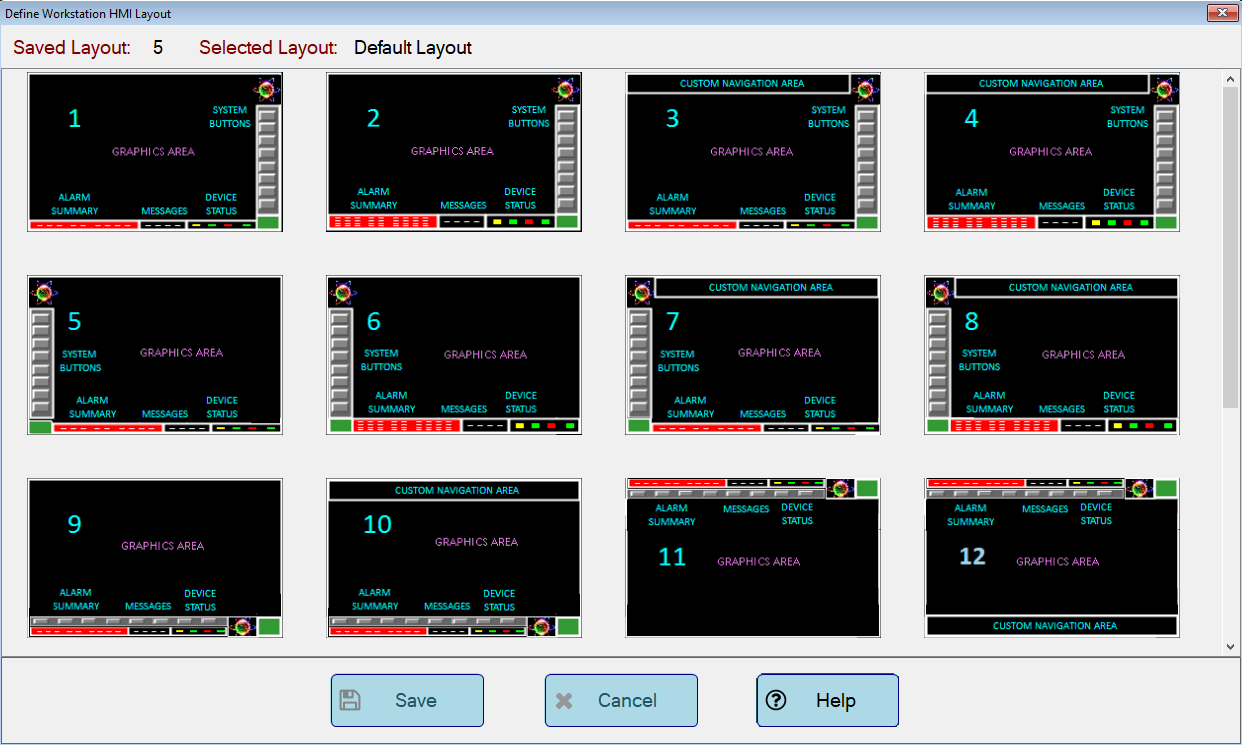 Pre-Built HMI Layouts
One of Nucleus' most popular and innovative features is its 18 pre-built graphical screen layout options from which users can choose to build a system. These diverse layout options, available to every Nucleus user, enable them to choose specific size and placement of system buttons, navigation area options, alarms, messages and various custom graphics options.
This unique HMI/SCADA system development feature saves developers vast amounts of time and greatly streamlines the overall development process.
Nucleus Display Creator
This is a robust application that allows users to build screens for HMI/SCADA projects in a development mode with the ability to create custom screens, graphical icons and setup a wide range of properties and functions to build a unique and efficient control system.
The Display Creator not only functions intuitively, but it also has a modern, user-friendly appearance preferred by industry professionals. Nucleus users can employ many of the modular features within the Display Creator when building systems that require a high degree of customization.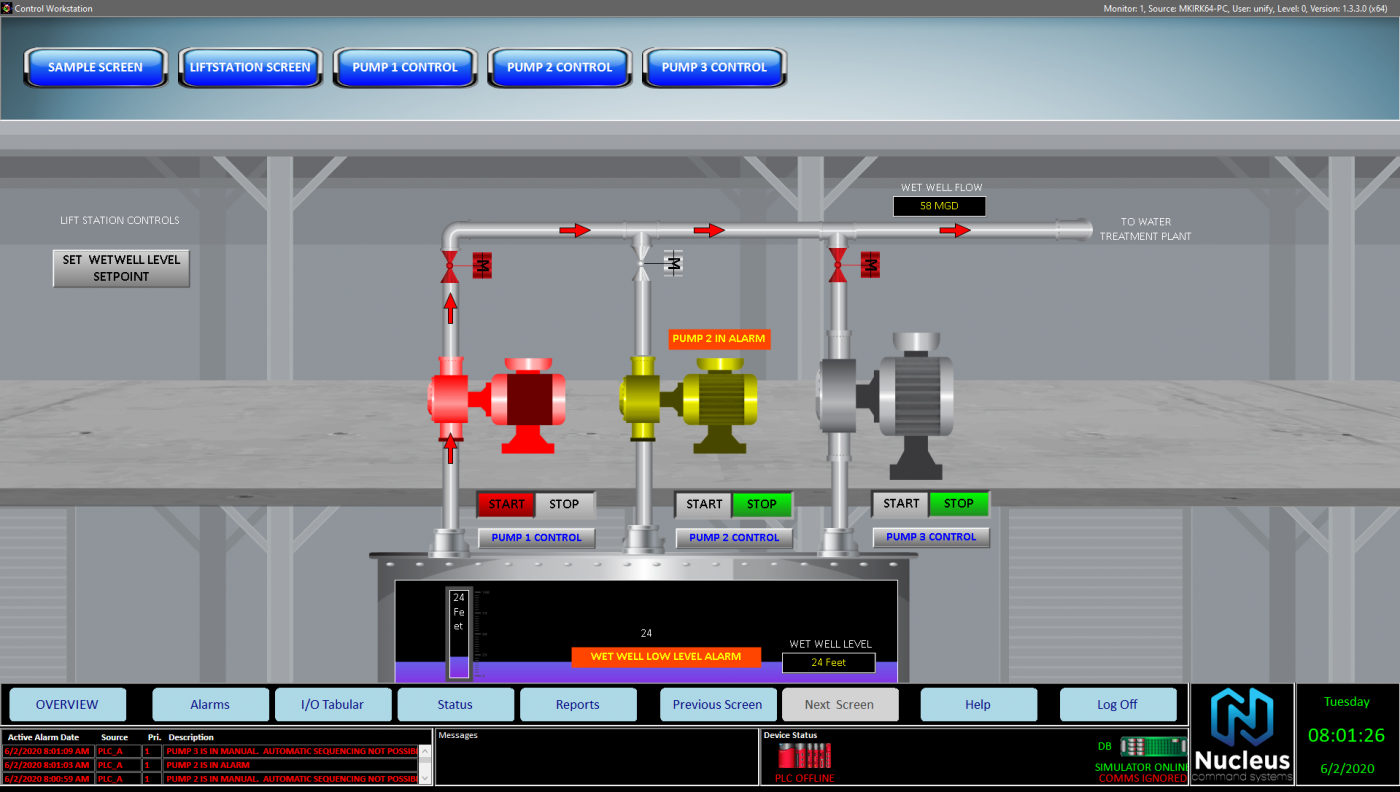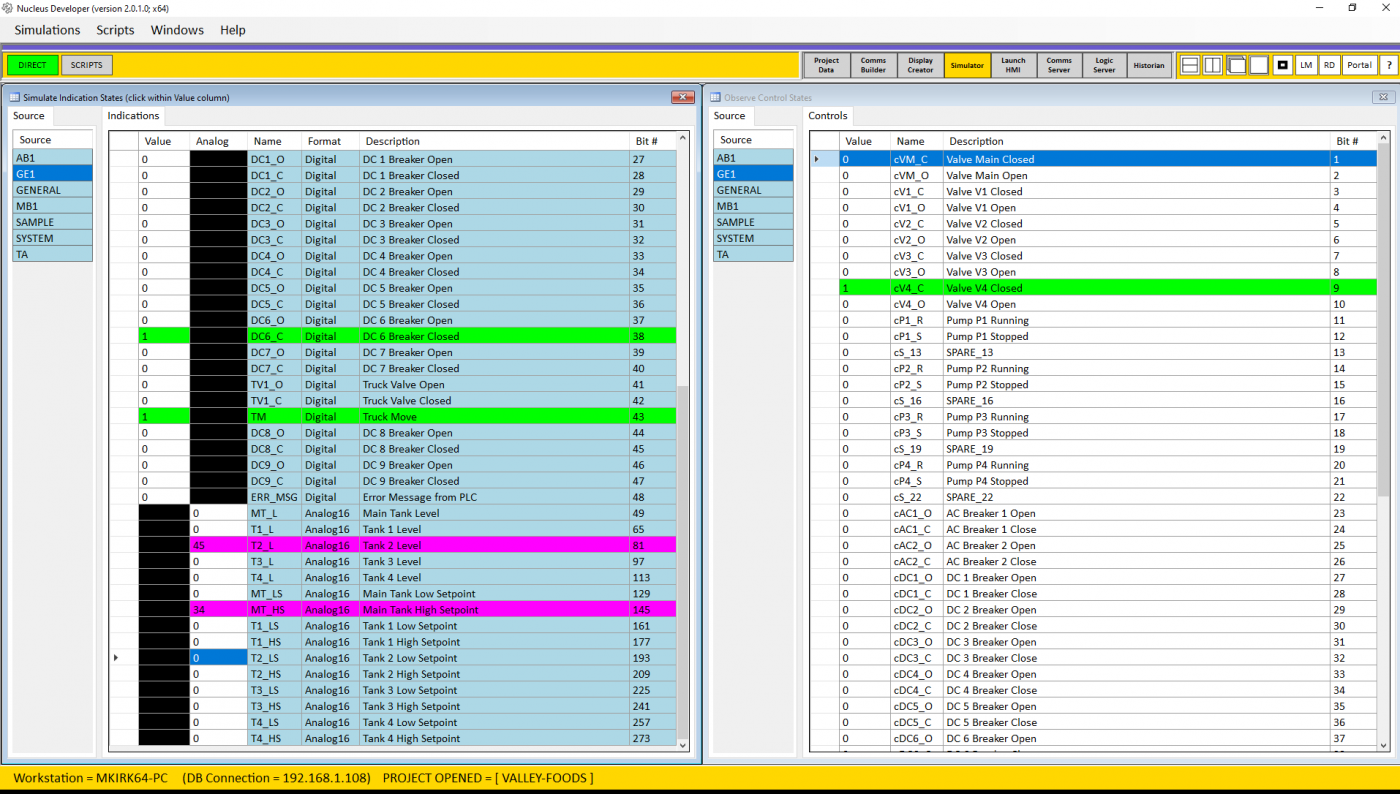 Nucleus Simulator
This Simulator allows users to test their screens and expressions in real time without needing the connection of a PLC or industrial controller. Without having to exit the development applications, the Simulator enables users to see how the control system performs under load, saving valuable development time and streamlining the process.
Moreover, multiple simulations can be run concurrently, in forward or reverse, and can be stopped or paused at any time. This tool is entirely unique to the Nucleus platform and a key benefit for integrators for which saving development time is essential.
Netword Redundancy
The Nucleus system architecture features a safe and secure design with Redundant Servers, and even an optional Disaster Recovery Server, to protect your data. The reliability of Nucleus makes it an excellent SCADA platform for clients requiring the highest level of data security and protection.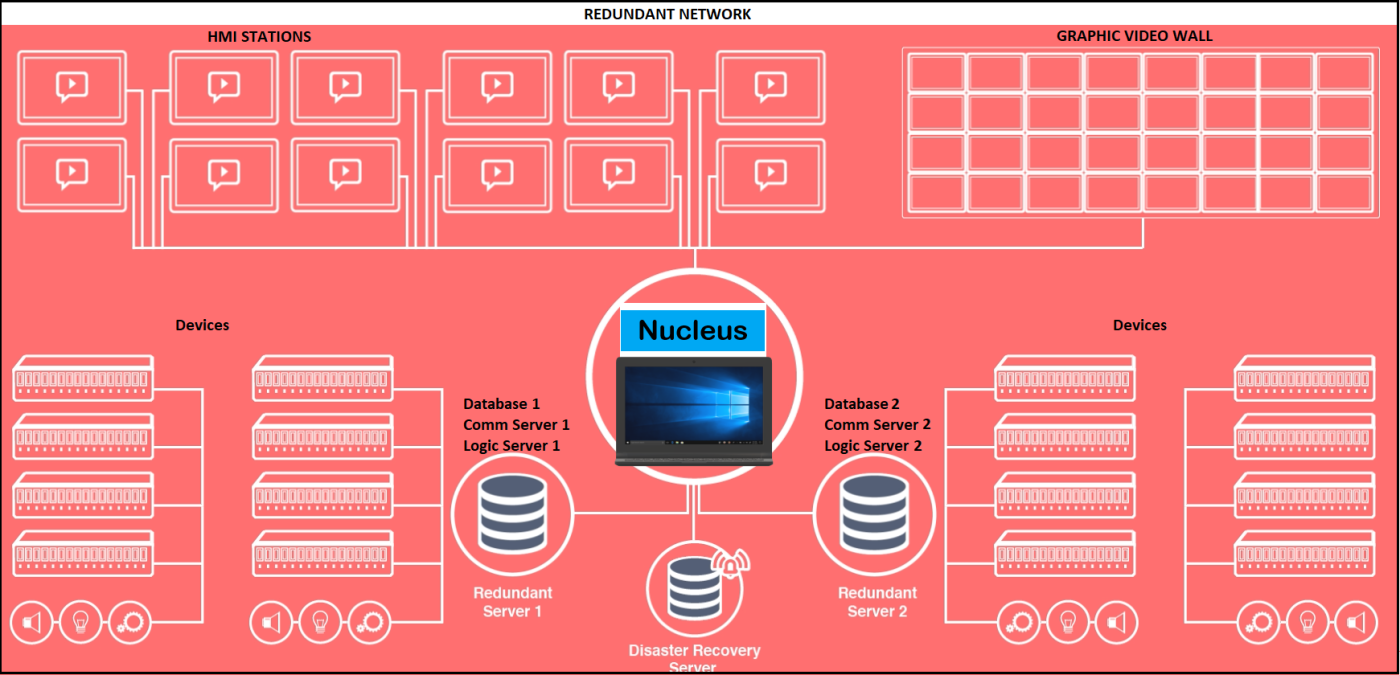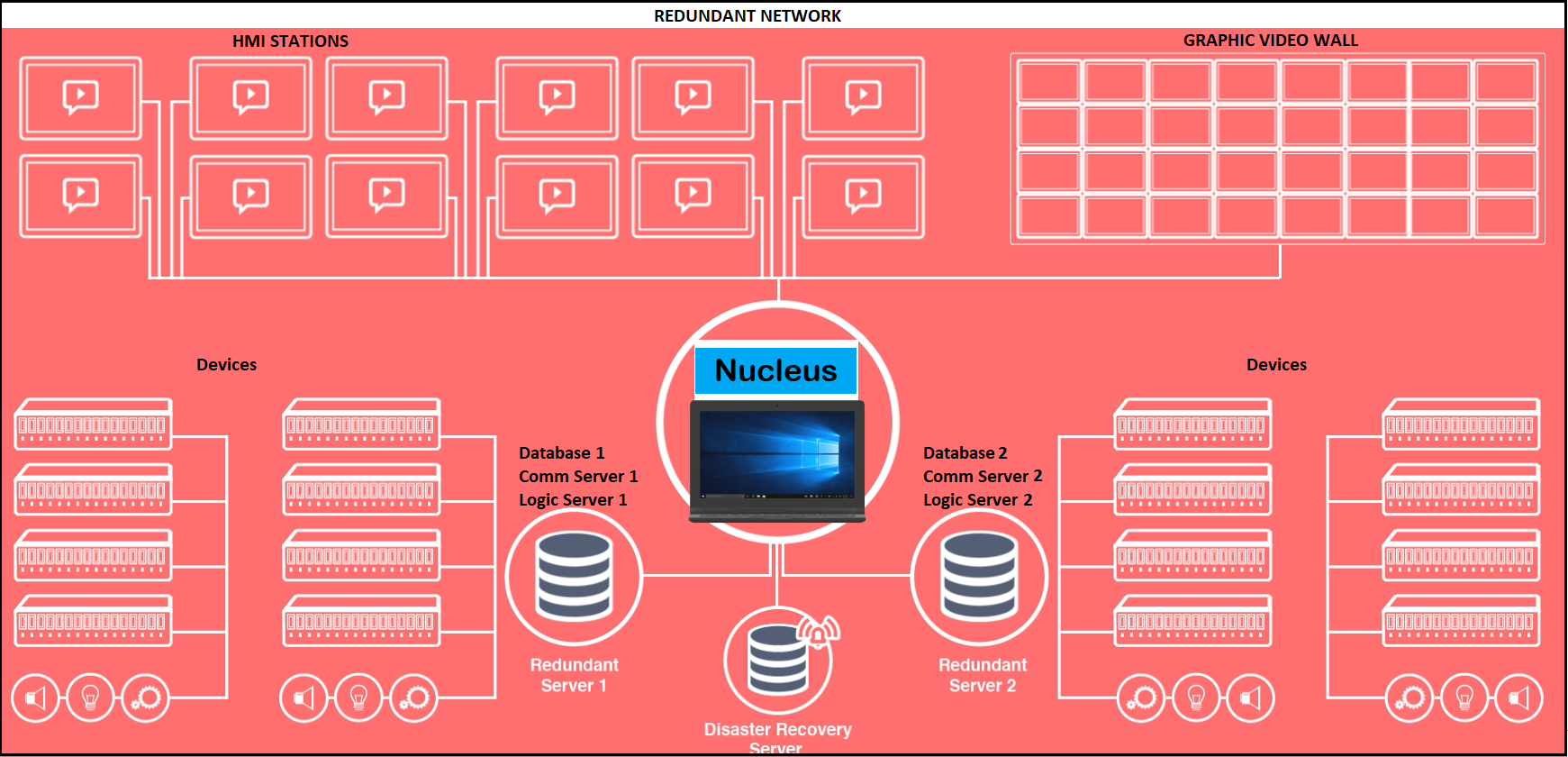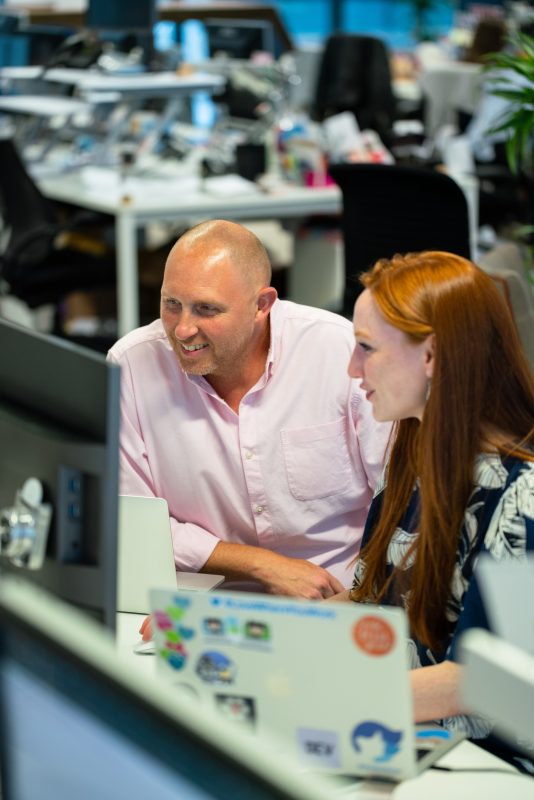 Customer Support & Help Center
Drawing from more than 20 years of experience operating the Nucleus technology in various industrial systems worldwide, the Nucleus Command Systems team offers a Help Center and other support materials and media to aid developers in building control systems with as little friction as possible.
Within the Nucleus application itself are ample help boxes to explain certain features relevant to the user experience. An exclusive Video Help Center, as well as an online Customer Portal, is designed to support Nucleus users throughout every step of developing their control system projects with timely and relevant information so that Nucleus users can realize the full potential and power of the Nucleus platform's many tools and functions.